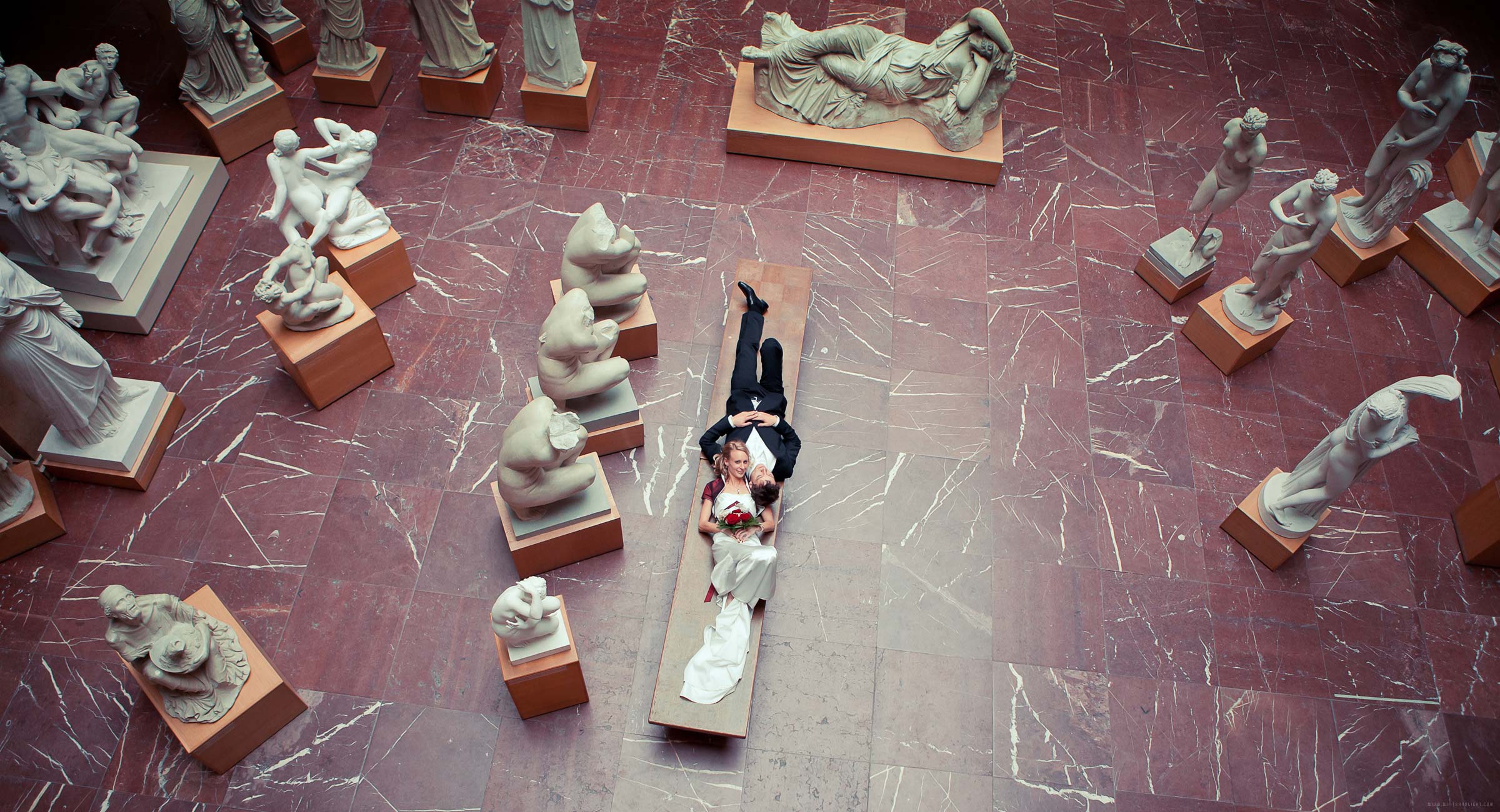 A few words about "White and Light"
Freelance Wedding Photographer in Munich
My name is Andrey and I am glad to welcome you on the"White and Light" site. I am a professional photographer since 1998. I received my formation at the "Grekov" Art Academy in Odessa, Ukraine, where I studied graphic design, specializing in photography, and later on, in Munich, Germany, where I studied media design.

Ten years of work as photographer and graphic designer in the advertising agencies of Munich, have brought me to the foundation in 2008 of "White and Light – wedding photography". Since then, event and wedding reportages and photo shootings are my focus.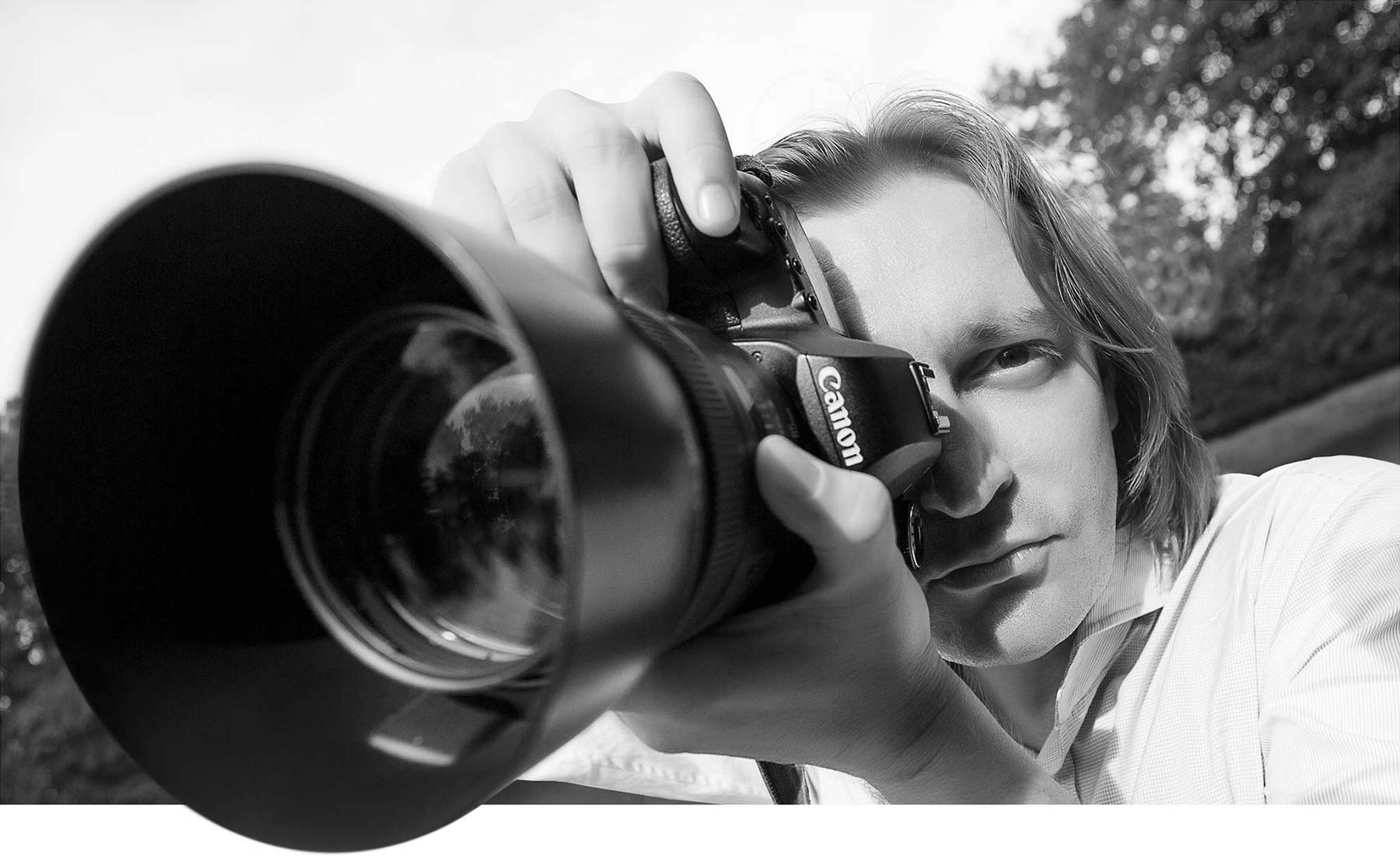 Andrey Nikolaev
Photographer with bachelor degree in graphic design
I perceive the photographic flash as a minimised version of the Big Bang. The beginning of a relationship, the foundation of a new family, the birth of a baby – they all initiate their photo-story after the first release of the flash.
Frequently Asked Questions
WHAT DOES PHOTOGRAPHY MEAN TO YOU?
To my mind, the gist of photography is in its capacity of capturing and storing emotions, feelings and the unique atmosphere of moments that never repeat. It is an artistic tool, unrivalled in accuracy and authenticity, when it comes to reproducing reality.
WHAT DO YOU LIKE ABOUT WEDDING PHOTOGRAPHY?
The thing I love about photography are genuine emotions. Wedding photography is very multifaceted in this regard. I am glad to notice that, lately, it started to transform, moving from the status of a mere craft to that of an art. The wedding photographer is not simply capturing a couple of newlyweds or a group of guests, his task is to transpose into pictures the spirit of the celebration in which these people are involved. It is important to reflect not only the aesthetic beauty, but also the emotional side of the event, producing a one of a kind substance, which would reveal the history from behind each and every photo.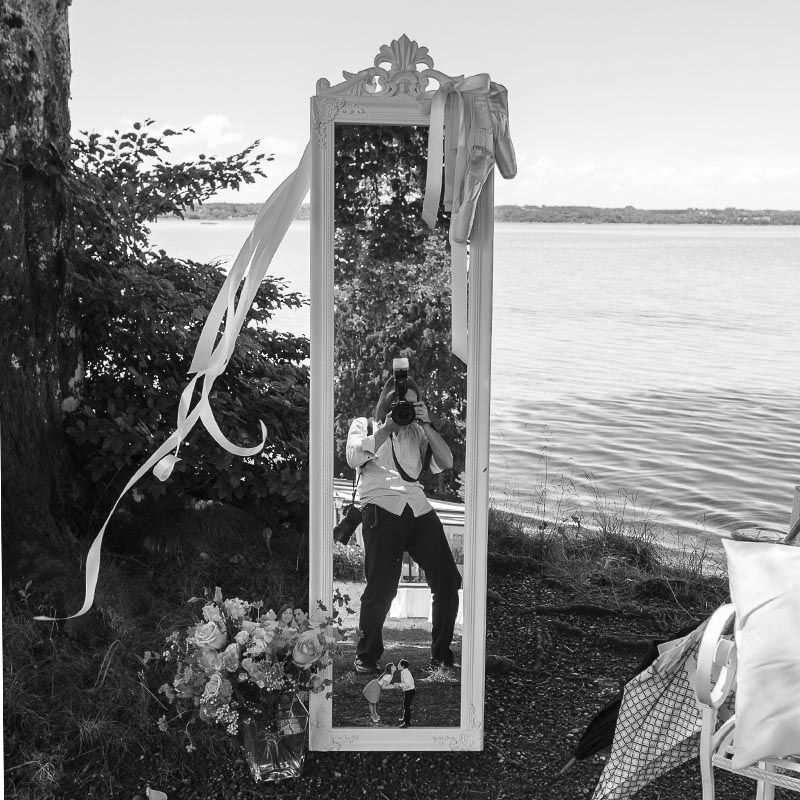 IS WEDDING PHOTOGRAPHY EXCLUSIVELY A REPORTAGE GENRE?
I think a wedding is first and foremost a special day for the bride and groom, that is why I prefer the reportage shooting, which allows for capturing the event in great detail, not interfering in its natural course. This requires huge dynamism and speed of reaction from the photographer, but, at the same time, gives him the possibility to take unique pictures. The faster the photographer reacts to the events unfolding in front of him, the more chances he has to capture "that very moment", which will delight the people on the photos for many years ahead.

Certainly, I am not exclusively a reportage photographer and I gladly create staged photographs for the newlyweds during their wedding photo shooting. But I think the process should be natural, it must be fun to the couple. That is why I prefer organising the shootings in the form of a so-called walk. First of all, the walk implies a certain state of informality, disposing the couple to behave naturally, and secondly, it involves a constant change of backgrounds, allowing me to take various pictures, different in theme, composition and mood.

I attach great importance to grasping and transposing on my photos the personality of every model, his/her "golden" side. That is why I take pictures from many different angles, which helps me reveal the best side of the photographed people, that is see and capture their beauty in the right way.
WHAT DO YOU DO TO MAKE THE COUPLE FEEL AT EASE IN FRONT OF THE CAMERA?
It is very important to establish a connection with the newlyweds, so that they do not feel awkward in my presence. I think that a photographer must be positive and encouraging, and try to be very attentive to all the factors that might embarrass the bride and groom. And of course, I just get them carried away by the shooting process itself, when it gives them pleasure, the camera shyness fades away naturally.
WHAT SHOULD BE CONSIDERED WHEN PREPARING FOR THE WEDDING SHOOTING?
In order to avoid any unpleasant surprises on the wedding day, I always draw the attention of the couples to the following issues: It is very important to clarify in advance whether a photo and video shooting during the wedding ceremony at the registrar's office and in the church are allowed, since it is not always the case. Planning some locations for the wedding photo shooting and having a Plan B for shooting in case of bad weather is equally important. I can certainly recommend something, but every couple has its own special places, which, besides the aesthetic or historical character, may carry a romantic significance for them. It is also worth considering that a high quality photo shooting normally requires an hour and a half circa.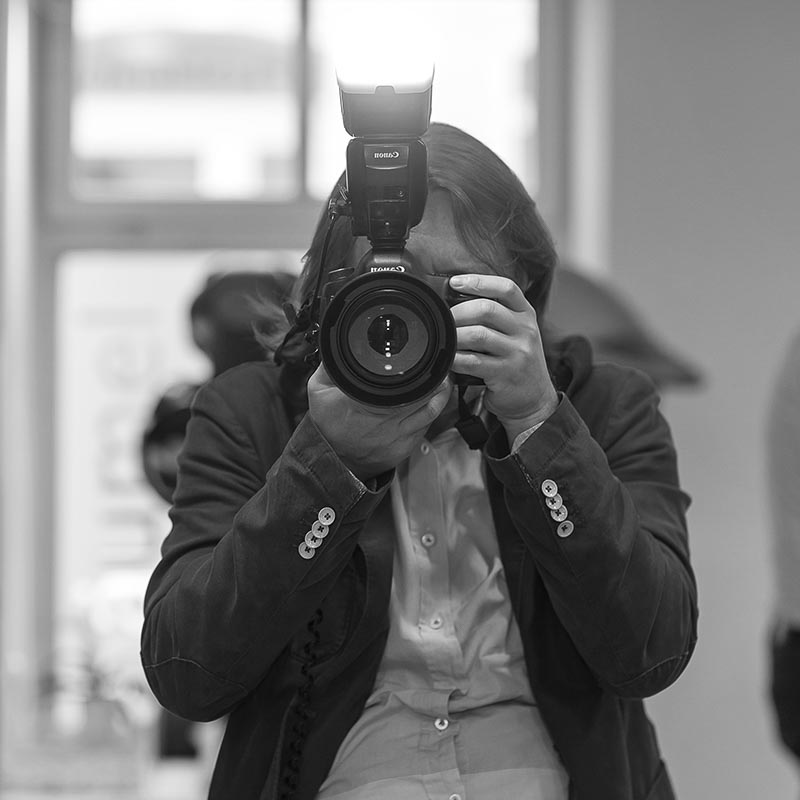 DO YOU HAVE ANY SPECIAL TIPS FOR BRIDES?
My most important piece of advice – be natural and enjoy your happiness, do not restrain your emotions, smile, be tender and loving, a tear dropped in the church will only embellish you. Genuine emotions generate lively photos.

From a purely practical perspective, I would suggest the brides to choose their hairstylist and makeup artist in advance. Make a wedding hair and makeup trial, it will prevent any unpleasant surprises on your wedding day.

Make sure that your wedding dress is comfortable enough and has the right length. On this day there will be the wedding ceremony, the first dance, the photo shooting and a lot of other moments, when you will definitely not want to feel awkward. And do not forget about your bearing, I'm going to take pictures of you every moment of the day.

I am perfectly aware that the main priority of the bride on this special day, besides taking care of the guests and relatives and ensuring that everything runs smoothly, is to be beautiful. Therefore, my basic credo is to ensure that on all the photographs the bride looks just like that – stunning.
WHAT PHOTO EQUIPMENT DO YOU USE?
Since 2000 I am using Canon photo equipment. Currently, I am a Golden member of CPS, which supposes owning minimum two professional camera bodies and three L-series lenses. The lenses that I prefer for shooting weddings are EF 85mm f/1.4L IS USM and EF16-35mm f/2.8L USM II.
WHAT, BESIDES YOUR CAMERA, HELPS YOU TAKE MEMORABLE PICTURES?
The slogan of "White and Light" says – You inspire me! This is the most important thing that helps me take good pictures – the couples themselves, their beauty, their mood, their energy and the atmosphere of their celebration.
HOW MANY PICTURES DO YOU HAND TO THE CLIENTS AFTER THE WEDDING DAY?
It very much depends on how eventful the day was. Usually, if I am shooting through the entire wedding day, the couple receives about 800 photos. They receive all the captured images, except the technically failed ones.
DO YOU OFFER PHOTO BOOKS?
Certainly. As I have mentioned above, I have long worked as a graphic designer for different publications. That is why I am gladly personally designing photo-books for my clients.
DO YOU PROCESS THE PHOTOS?
Well, let me begin by mentioning that I am a strong supporter of everything that means naturalness in wedding photography. Of course, during the processing, all photos undergo colour-correction but I always try to keep the colour palette as close as possible to the natural one. I consider that any artistic processing is a matter of fashion, which is constantly changing, whereas the wedding photos are photos taken for centuries. They are not only for you, but also for your children. Therefore, they must faithfully replicate the genuine colours and at the same time be radiant and glow from within.
DO YOU SHOOT OUTSIDE OF GERMANY?
Yes, I gladly accompany my clients outside of Germany. I have photographed couples in Austria, Switzerland, Italy, Spain, the United States and Cyprus. During the winter months I am shooting in Thailand and the UAE.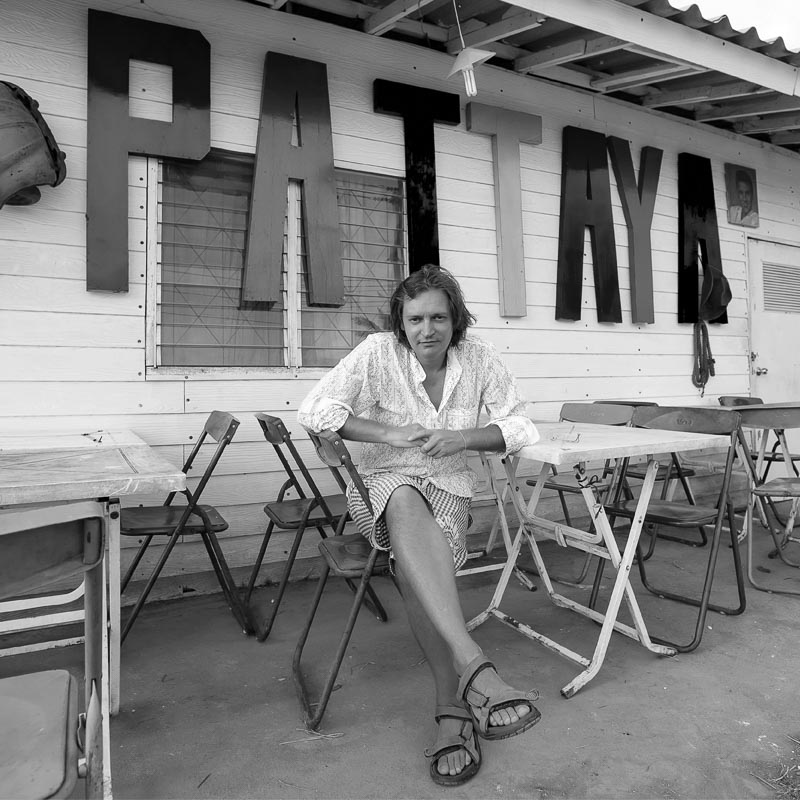 HOW OFTEN DO CUSTOMERS COME BACK TO YOU FOR OTHER SHOOTINGS?
My couples send me quite often requests for photo shootings during their honeymoon and, later on, I am also photographing the christening of their babies or just family shootings. So, in a certain way, I become the family photographer of my wedding couples.
Because these two notions embody the very symbols of the wedding photography – whiteness and light – the immaculacy and perfection of the bridal couple reflected and imprinted on the photographic matrix through the miracle of light.